Use Command (or Control) + F on your browser to search this; all recipes are listed from this page.
Scott's Take on Sammy's Gluten Free Baked Mostaccioli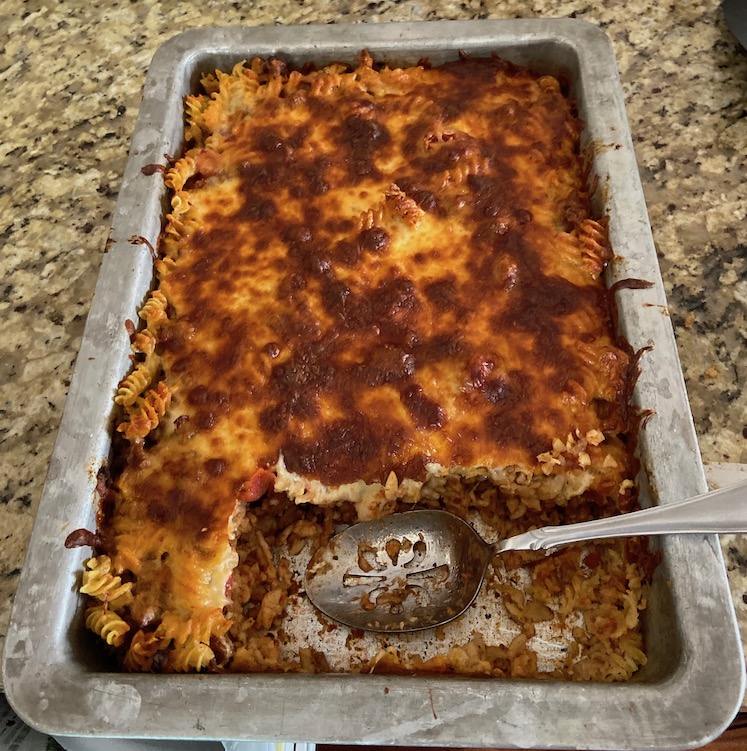 Note: It should look roughly like this.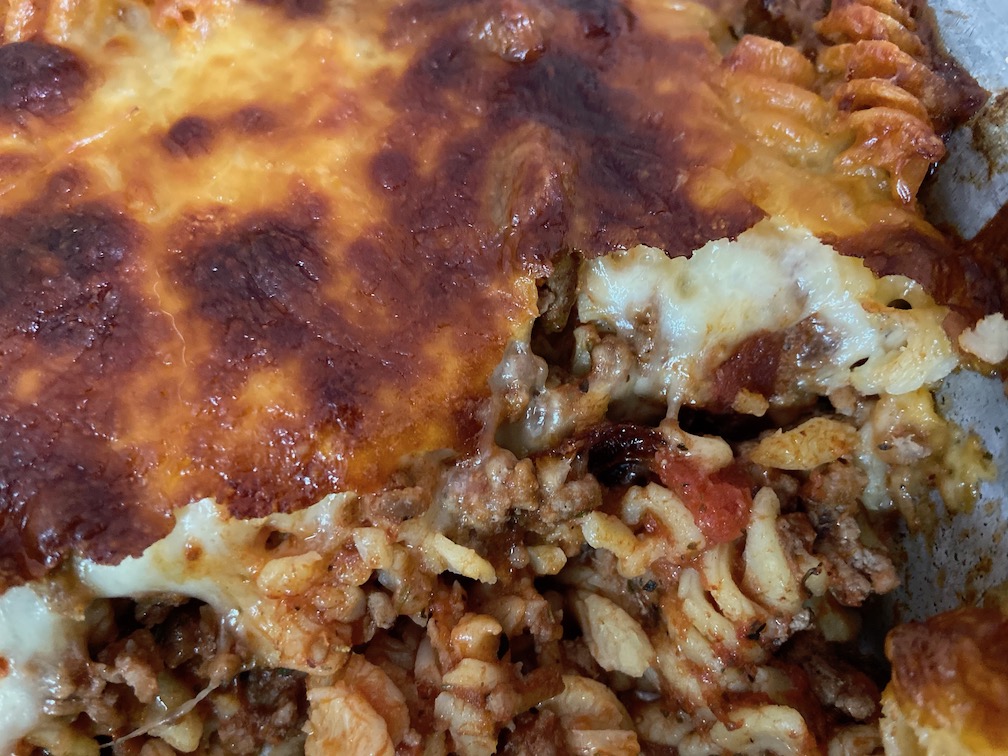 Note: When you bake it this long you end up with a much thicker cheese layer, weird but delicious.
Sammy Waltz is a good friend of my wife and she recently made for us a Baked Mostaccioli pasta dish which was to die for. I tried to recreate it but I lacked some of the same ingredients and then made a mistake – and we really liked the results. So I guess you never know …
Ingredients
1 box Ronzoni Gluten Free Penne or Curly Pasta
1 28 ounce can tomato sauce
1 14.5 ounce can diced tomatoes
1 tbsp italian seasoning
1 tsp onion powder
1 tsp garlic powder
1 big bag shredded mozarella
2 pounds "Bork" - this is a beef / pork mixture I found at Kroger
Steps
Cook the pasta with 1 tbsp kosher salt for 9 to 11 minutes until done. Toss the pasta into a baking dish.
Cook the bork until browned, 5 to 7 minutes.
Preheat the oven to 350.
Add to the bork the tomato products and all the seasoning and stir well.
Add the meat sauce to the pasta and stir it around.
Top the pasta with the mozzarella.
Bake it for 60 minutes. Yes this feels too long; I left it in by accident due to a vicious dispute with my Alexa timer. This will make the cheese actually a bit crunchy and … damn … delicious. My kids actually complimented it.